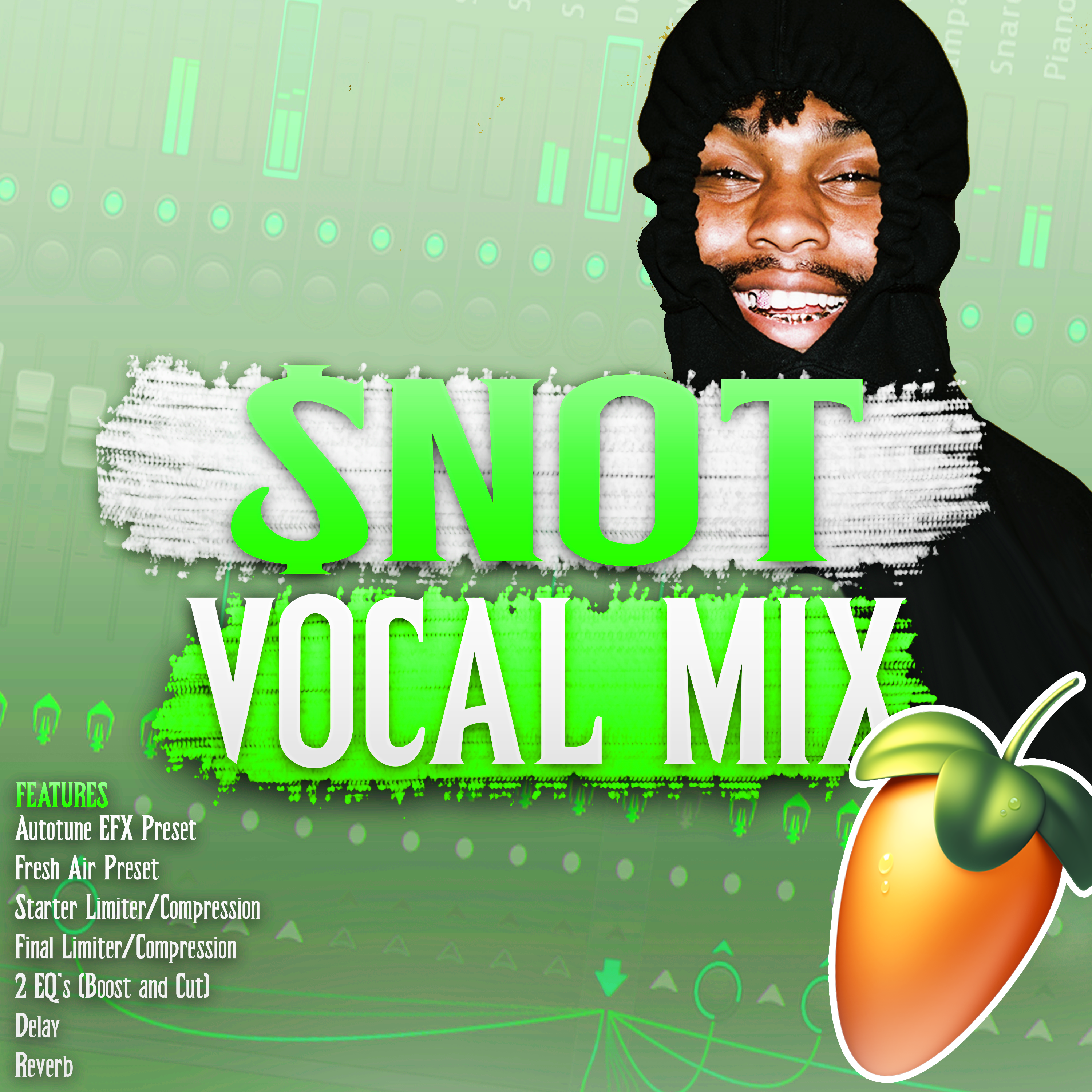 The $not Vocal Preset + Adlibs
---
The $notVocal Preset + ADLIBS
This Preset includes
Autotune EFX
Preset Starter Limiter/Compression
Starter Cut EQ
Heavy Cut EQ
De-esser
Reverb
Boost/Cut EQ
Delay
Final Limiter/Compression
+ 2 FULL ADLIB PRESETS
(3 FILES)
All plugins are stock other than Autotune EFX
(This does not include Autotune EFX, if you do not have this Autotune you can use any other variant and will get the same/similar results). This Vocal Preset is not the official preset of this artist and is only meant to create a similar presence. 
Can't access the files? 
Make sure to use an unzip program like Win.rar or 7Zip (which are free) to access your files once purchased!
Product Video:
FL Studio ONLY