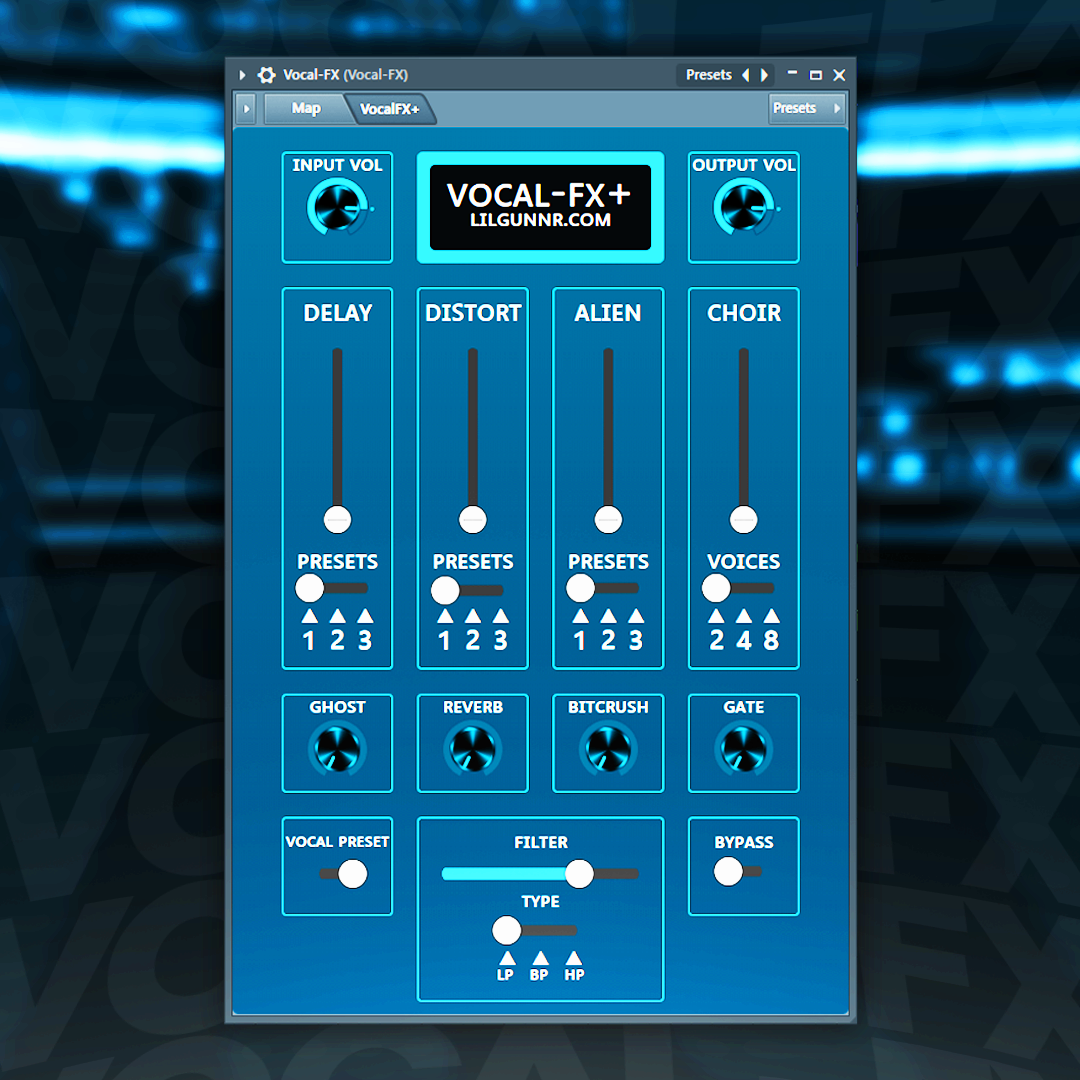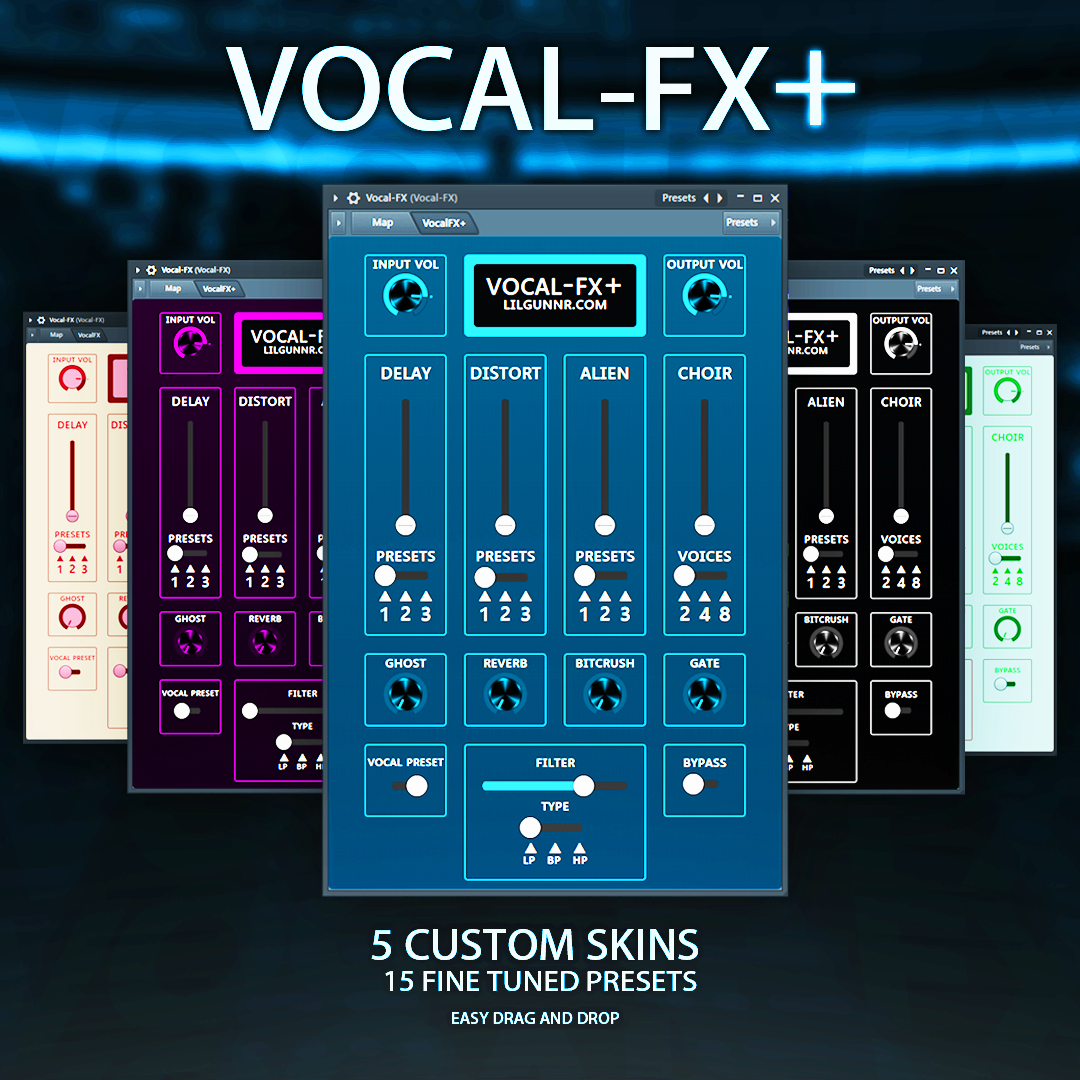 VOCAL-FX+ PLUGIN
---
VOCAL-FX+ PLUGIN
The ultimate solution to add a unique touch to your voice! Whether you're a professional musician or simply love to make music, this plugin is perfect for you.
With an easy-to-use interface, this plugin lets you transform your voice in just a few clicks. Choose from a variety of effects that are specifically designed to enhance your voice and give it a professional sound.
One of our favorite features with VOCAL-FX is the built-in optional vocal preset that comes with the plugin. We made this an optional feature incase you wanted to use another one of our presets and combine it with this plugin to create an even more unique sound.
Our plugin comes with 5 Custom Skins and 15 Presets that are specifically designed for different genres of music and vocal styles. 
So whether you're looking to create underground hits or a high-energy pop anthem, VOCAL-FX has got you covered.
Notable information:
VOCAL-FX standard is just the single blue plugin, and the VOCAL-FX+ is the bundle that comes with 5 skins and 15 presets. This plugin is also ONLY AVAILABLE FOR FL STUDIO. Works best with newest versions on fl.