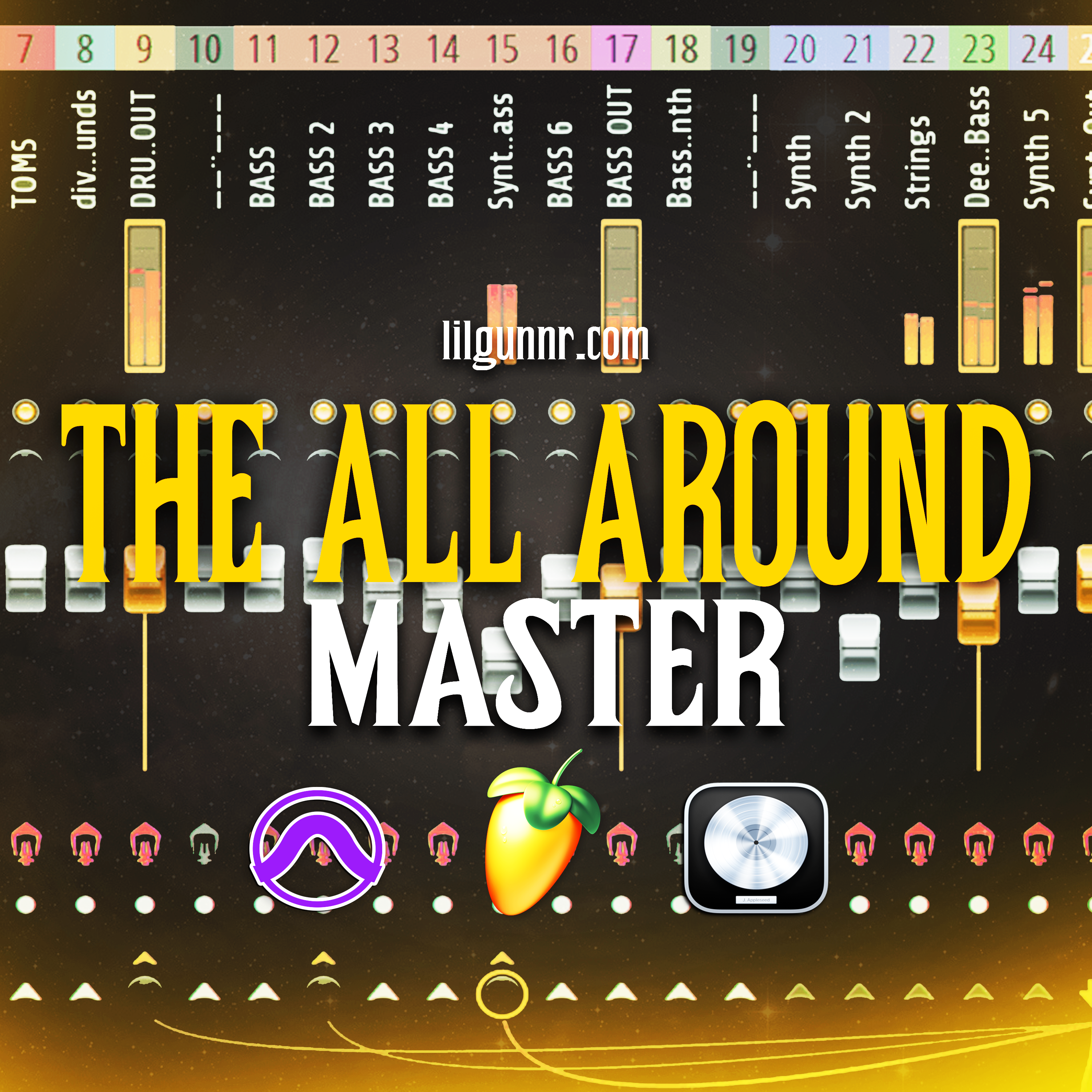 The All Around Master
---
(Available for Fl Studio, Pro tools & Logic Pro)
The All Around Master
PLEASE PICK THE VERSION YOU WANT
This Master is the perfect preset to add those finishing touches that your song is missing. We test all of our Vocal presets and Master Presets with multiple songs to ensure that they are compatible with all styles.
 This specific Master is meant for multiple genres/styles to fit your sound long term, boosting your song to give it a warm sound with a boost on the lower frequencies
What's the difference between the Default and Plugin versions?
       
         The Default version is the exact same as the preset as far as sounds go but is a more in-depth experience if you are really into engineering and fine tuning the small stuff. Both versions give the exact same sound, just a different experience using it!
         The Plugin version (FL Studio Only) has a more user-friendly experience with a clean, simple, and easy to understand interface that anybody from Pro to Beginner would be able to use and manipulate to make their next hit song.

Fl Studio, Pro tools & Logic Pro